Designed in Newfoundland and Labrador, Canada, the mernini raincoat withstands the unrelenting power of the North Atlantic wind and rain.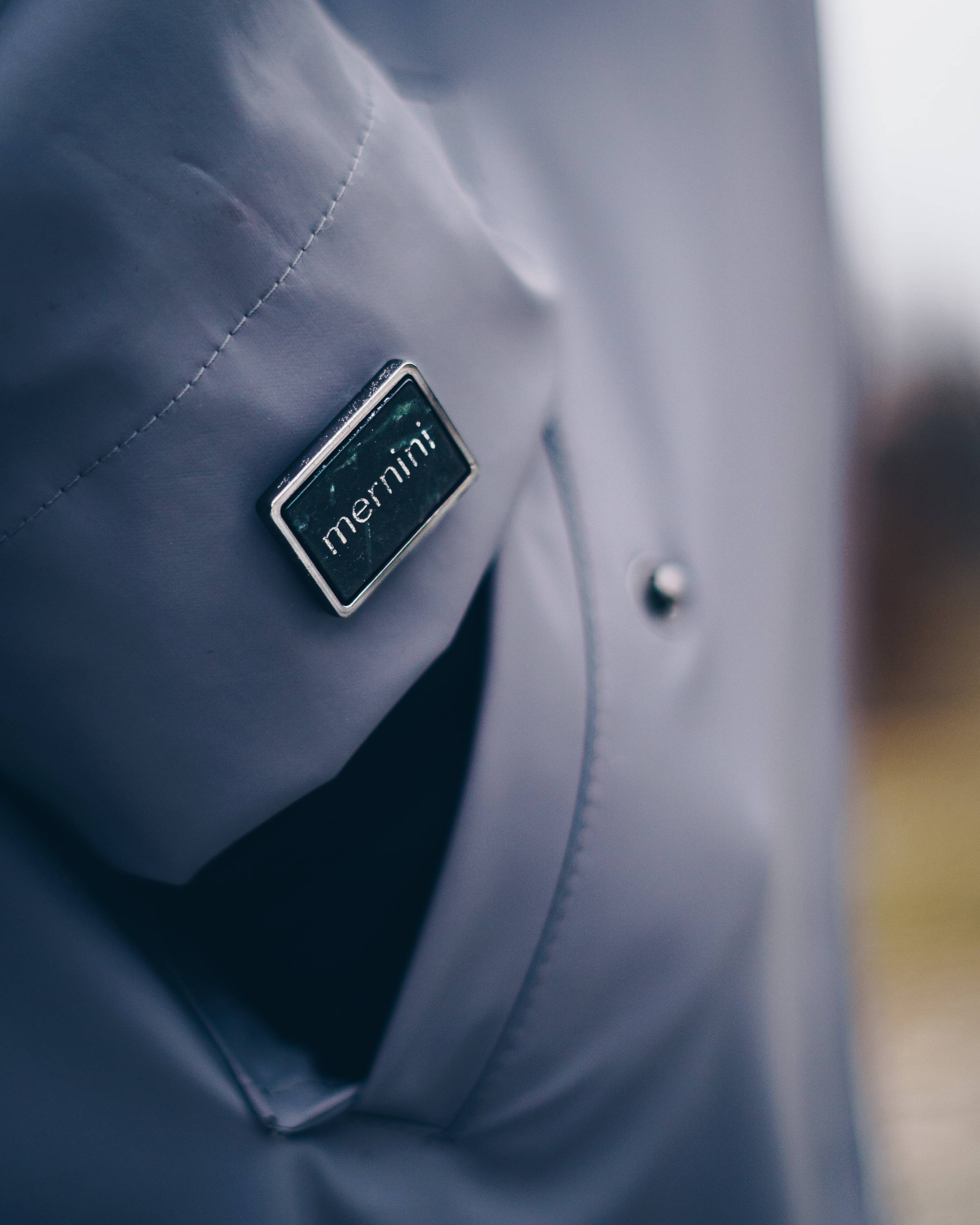 The mernini raincoat label:
The mernini rock label is carved from black granite rock and represents the pervasively rugged and natural beauty of Newfoundland, an icon of enduring strength and resilience.
Maria Halfyard was born and raised in a place defined by merciless wind, unruly rain, and a pervasively rugged, natural, panoramic beauty - Newfoundland and Labrador. She works in the maritime business development field and noted an absence in full-length rainwear for women. Building on a passion for business and a burning desire to stay dry in the worst weather, mernini was born.